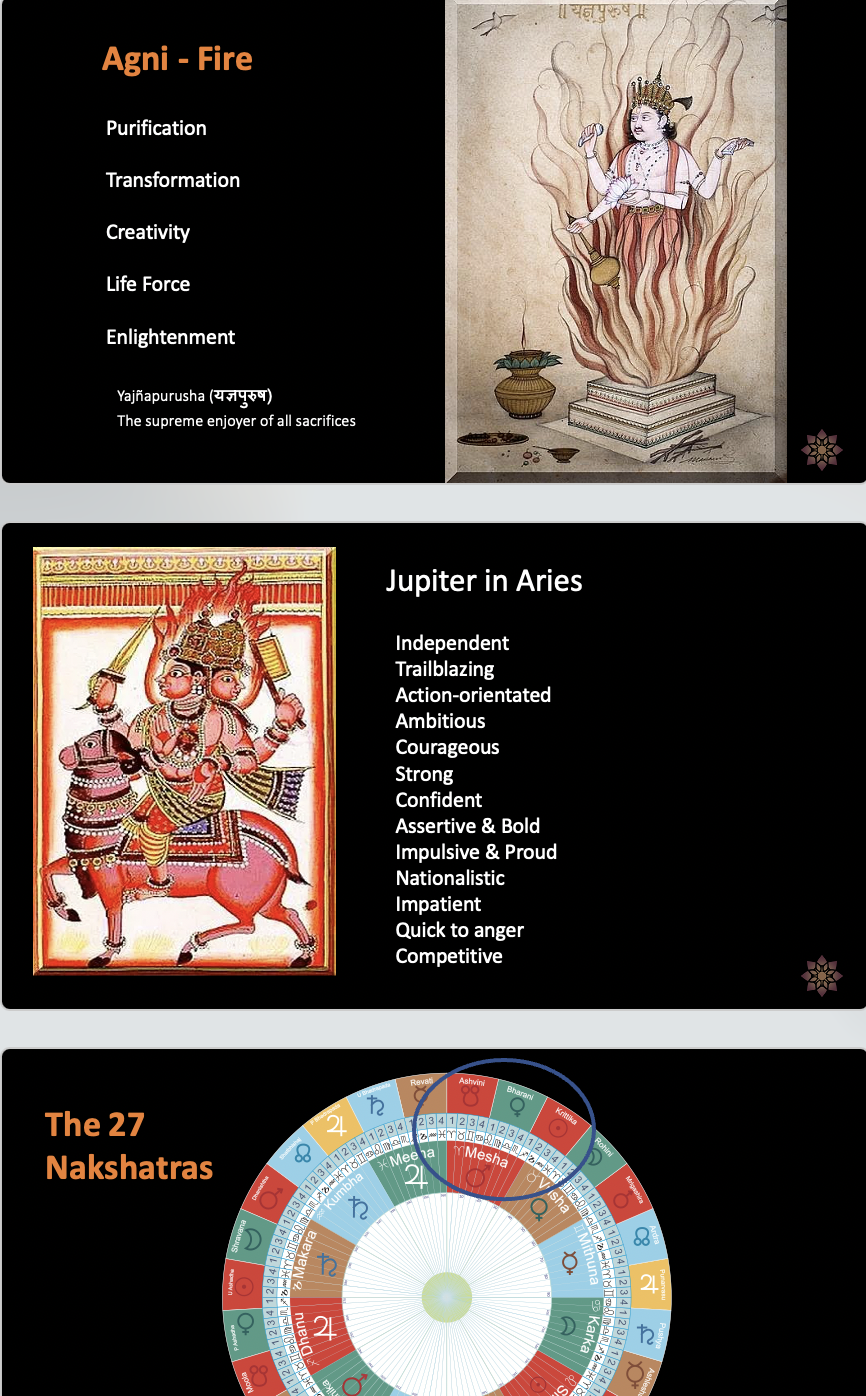 Vedic Horoscopes
for April 21, 2023 – May 1, 2024
Jupiter, the great guru and light-giver has entered Aries!
A high-octane alignment with Rahu will create a Guru-Chandal yoga for months to come.
From fast-paced advances in technology, to revolutionary changes in world politics and economy, 
Jupiter with Rahu in fiery Aries also has a transformational affect on a personal level.
Discover how to harness Jupiter's special blessings of creativity, intelligence and freedom in your life now.
2023-2024 Jupiter Horoscope for all 12 Vedic Signs
Recorded May 14
2 hour class